Business Coach Services In Owasso, OK
As a business owner in Owasso, OK navigating the ins and outs of operating a successful venture can be overwhelming. Too often, business owners in Owasso find themselves burnt out and losing money. Fortunately, certified ActionCOACH, Eric Knam has over 10 years of experience delivering exceptional results to clients throughout Owasso as a business coach. Utilizing specialized systems tailored specifically for your individual business, Eric provides the necessary tools and guidance needed to propel you toward success. If you want to streamline your operations, have more free time, and achieve in-depth knowledge of what it takes to build a profitable business; then you need an Owasso business coach and that is what ActionCOACH Tulsa is here for.
With ActionCOACH on your side, you can expect these business coach services in Owasso, OK:
One-On-One Coaching Call, Owasso, OK
Group or Team Business Training, Owasso, OK
Leadership/Management Coaching, Owasso, OK
Business Coaching Workshops, Owasso, OK
Small Business Coaching, Owasso, OK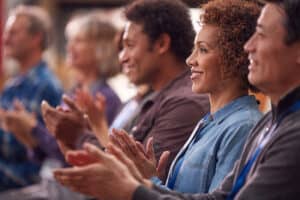 Today is the day to begin the journey to success with ActionCOACH Tulsa. Eric offers a complimentary business analysis to get you started. Stop wondering aimlessly and start taking actionable steps towards your business goals. Visit Eric's website or contact him today to learn more about how he can serve you as a Owasso business coach.
Phone Number
(918)-223-3442
Address
755 W. New Orleans St., Broken Arrow, OK 74011
Directions
Click here for driving directions.
Our Owasso, OK Business Coach Review Sites
Our Facebook Business Coach Page
Our Google Business Coach Page
Business Coach In Owasso, OK – Proudly Serving