Business Coach Services In Tulsa, OK
Being a business owner in Tulsa, OK can be challenging, especially if you are looking to take your business to the next level. As a business owner, it's important that you have someone to turn to for advice and guidance in order to reach new heights. ActionCOACH Tulsa is here to help you do just that! Eric Knam is a certified Tulsa business coach who helps business owners become successful by teaching them proven strategies and methods.
Eric's experience and knowledge in the business world make him an ideal Tulsa business coach to help you reach your goals. He takes an all-around approach to helping businesses succeed, by focusing on all aspects of your business such as marketing, finance, operations, leadership development, and organizational structure.
With ActionCOACH, you can expect these business coach services in Tulsa, OK:
One-On-One Coaching Call, Tulsa, OK
Group or Team Business Training, Tulsa, OK
Leadership/Management Coaching, Tulsa, OK
Business Coaching Workshops, Tulsa, OK
Small Business Coaching, Tulsa, OK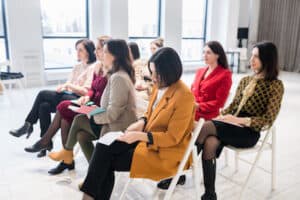 ActionCOACH is dedicated to helping you and your business reach success in Tulsa, OK. Contact Eric Knam today and see what a difference business coaching services from ActionCOACH can make for you! Let him help you take your business to the next level.
Visit his website or contact him today to learn more about how they can serve you as a Tulsa business coach.
Phone Number
(918)-223-3442
Address
755 W. New Orleans St., Broken Arrow, OK 74011
Directions
Click here for driving directions.
Our Tulsa, OK Business Coach Review Sites
Our Facebook Business Coach Page
Our Google Business Coach Page
Business Coach In Tulsa, OK – Proudly Serving