Looking For The Top Executive Coach In Tulsa?
In the fast-paced and competitive world of business, effective leadership is crucial for success. Executives face numerous challenges, from managing teams to making critical decisions that impact their organizations. That's where a skilled Tulsa executive coach from The Business Acceleration Team comes in. I am Eric Knam, founder and top business coach of The Business Acceleration Team. I specialize in guiding and empowering executives to reach their full potential. It doesn't matter where you are on your business journey, my insights and tools can propel your business to new heights and greater success!
The Role of a Tulsa Executive Coach
1. Leadership Development
Effective leadership is at the core of successful organizations. The Business Acceleration Team understands the intricacies of leadership and works closely with executives to refine their leadership capabilities. Through one-on-one coaching sessions, I assist in identifying and leveraging your strengths, developing impactful communication skills, fostering emotional intelligence, and nurturing a resilient mindset. With my guidance, executives gain the confidence and competence needed to inspire and motivate their teams.
2. Strategic Planning and Decision Making
In the ever-evolving business landscape, strategic planning and decision-making are critical for long-term success. The Business Acceleration Team helps executives refine their strategic thinking abilities, enabling them to analyze complex situations, identify opportunities, and make informed decisions. By utilizing proven frameworks and techniques, I assist in aligning organizational goals with effective strategies, fostering innovation, and navigating challenges. Through my expertise, executives gain clarity and the ability to steer their organizations toward sustainable growth.
3. Work-Life Balance and Well-being
Executives often face tremendous pressure and find it challenging to maintain a healthy work-life balance. As a business owner, I recognize the importance of well-being and love to guide executives in managing stress, achieving work-life harmony, and prioritizing self-care. By implementing strategies tailored to individual needs, I can help executives like you improve their overall well-being, leading to increased productivity, fulfillment, and resilience.
Tulsa Executive Coaching Services
My approach to executive coaching is characterized by a deep commitment to my clients' success. By fostering a trusting and collaborative environment, I create a safe space for executives to explore their potential and overcome obstacles. My core services provided through The Business Acceleration Team include:
1-2-1 Executive Coaching
This personalized and targeted coaching style ensures you get the guidance and tools you need for your unique business and goals. With a one-on-one executive coach session, you can get a tailor-made action plan with solutions that are proven to work.
ProfitCLUB
ProfitCLUB is a 13-week educational program utilizing the "5 Ways Accelerator" process by ActionCOACH. Ultimately, our mission with this 3-month course is to help you focus on what gives you results to grow your bottom line and create predictability inside your business. This process will allow you to take control and run your business vs. letting your business run you!
Ongoing Support and Accountability
One of the most important assets I can provide as a Tulsa executive coach is providing ongoing support for you. I hold executives accountable for their growth and development and check in regularly. Through consistent coaching sessions and progress evaluations, I ensure that executives stay on track with their goals.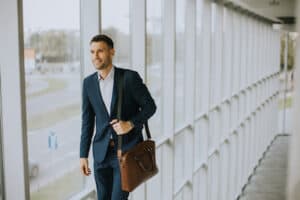 In the dynamic world of business, the guidance and support of a top Tulsa executive coach can make a world of difference for professionals striving to reach new heights. With The Business Acceleration Team on your side, you can truly reach all your goals and unlock your true potential in business and life. Visit our website to learn more about our executive coaching services or give us a call today.