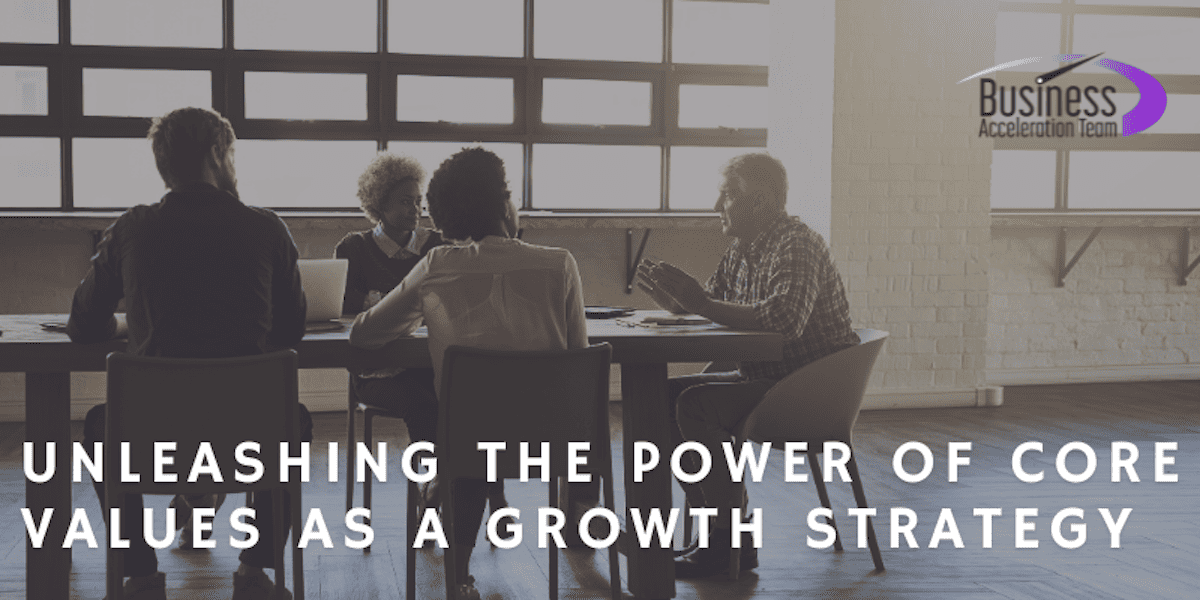 21 Nov

Unleashing the Power of Core Values: Sauceda Industries' $14 Million Triumph

Within the fiercely competitive realm of third-party logistics (3PL), Sauceda Industries emerged as a standout success story. They achieved a remarkable $14 million in sales before being acquired by Cart.com.

The architect behind this triumph was Jay B. Sauceda, whose secret weapon was not a high-tech innovation or a groundbreaking strategy, but a set of core values that transformed his business into a powerhouse.
Talent Recruitment: The Foundation of Success
Sauceda's journey began with a pivotal opportunity at Howler Brothers, a digitally native brand known for its stylish and rugged outdoor gear. The leadership at Howler Brothers loved Sauceda's core values – "Yes, And," "Explore More," and "Give a Sh!t."
These were not mere slogans adorning the office walls; they were intricately woven into the fabric of the company, even influencing job descriptions to ensure that new hires embraced the ethos. The values served as a magnetic force in the competitive talent landscape, attracting individuals who were not just seeking a job but were eager to contribute to a dynamic culture.
In the cutthroat competition for hourly workers, Sauceda ingeniously used job ads as both magnets and filters. His distinctive postings sought individuals who cared deeply about their work, craved personal growth, and valued long-term commitment. This approach set Sauceda Industries apart from competitors, drawing talent that resonated with the company's dynamic culture.
Employee Training and Metrics: Nurturing Excellence
The integration of core values didn't end with recruitment; it was the cornerstone of Sauceda's approach to employee training and performance metrics. New hires underwent dedicated training programs to instill the principles of "Yes, And," "Explore More," and "Give a Sh!t."
Performance evaluations went beyond traditional revenue metrics, recognizing individuals who embodied these core values. The company's Slack channel buzzed with commendations for team members living out these principles in their daily work.
Distinctive Culture: The Key to Growth
Creating a distinctive culture was pivotal for Sauceda, who emphasized that their values weren't just words on paper but lived in every interaction, whether it was an employee going above and beyond for a client or collaborative efforts within the team.
Client Relationships: Values as the Bedrock
The influence of core values extended beyond internal operations to client interactions, resulting in the forging of long-term partnerships. A perfect example was the collaboration with Howler Brothers, where shared values laid the foundation for mutual success. According to Sauceda, collaborations aligned with their core values were more likely to bear fruit.
A Valuable Company: From Bootstrapping to Acquisition
Through a values-centric model, Sauceda Industries experienced phenomenal growth, expanding from a modest 3,000-square-foot office in 2013 to a sprawling 126,000-square-foot facility with 150 employees by 2020.
The company's fast, self-funded ascent to the top of the 3PL landscape was attributed to its value-driven framework, which didn't just serve clients but built enduring relationships based on shared values.
In 2021, Sauceda Industries reached a pinnacle in its journey when it was acquired by Cart.com. The $14 million success story stands as a testament to the transformative power of core values in shaping not just a business, but a thriving and impactful enterprise.